Ok, so now that I have your attention you must be wondering how I can possibly think that there is anything great in being rejected. Rejection is one of those things we all experience at some point in our lives. Rejection enhances our determination and wholehearted dedication to achieving our goals. In short, in makes you step your game up.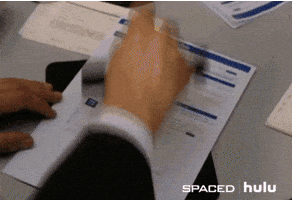 The truth is even though rejection  doesn't feel good when we are in the throes of it, sometimes small setbacks are really blessings in disguise. The fact is that some of the worst experiences in our lives are blessings that change our lives for the better. If we can find the strength within to see our misfortunes as opportunities, we can open the door to the possibility of greatness.
One of the greatest learning experiences that rejection teaches us is that it forces us to really look at ourselves and take inventory of what it is we truly want. It forces us to ask ourselves if we're doing enough. Sometimes we get rejected because we're just not ready and that may be a hard truth to stomach. We all want immediate success. But sometimes it just isn't our time yet and rejection requires us to take a step back and really look at ourselves.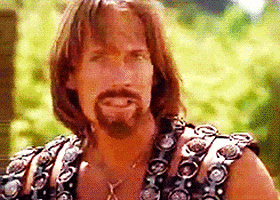 It's easy to coast along in life, especially if you are one of those individuals everyone believes to be incredibly talented. The more talented you are, the less effort you usually put forward. This way of thinking catches up with everybody. Talent can only take you so far. Without hard work, dedication and sacrifice, you will get nowhere in life. Sometimes rejection is the wake-up call you need to really get focused.
Every experience we go through (whether good or bad) influences where we ultimately end up. I firmly believe there are no coincidences in life. Everything happens exactly as it's supposed to; to teach us, to make us uncomfortable, and to help us grow, this includes being rejected. Whether it's the job you didn't get, the life changing opportunity that you missed out on, or the lover who cheated on you understanding that everything that happens to us happens for a reason can help us better deal with rejection when it comes.
Rejection isn't forever. It's a moment. It will pass. And what is meant for you will come when the time is right.
Sometimes a closed door or what is perceived as a missed opportunity is a blessing disguise. That missed opportunity can possibly lead you to the opportunity of a lifetime. So don't ever think that you have missed out on something. What is meant for you will find its way to you and no closed door, roadblock, or anything can stop it. Sometimes it's just about timing and it may just not be your time yet. You have to learn to be patient and trust that whatever you are being rejected from is preparing you for something better.
We all define success a little differently. To me, succeeding is pushing forward, pushing beyond your limits in order to achieve a goal. Success is not giving up when the only thing you can think about is calling it quits. It's continuing to fight the good fight when your knees can barely support your weight. Few make it past the point of defeat, but those who do are, more often than not, rewarded.